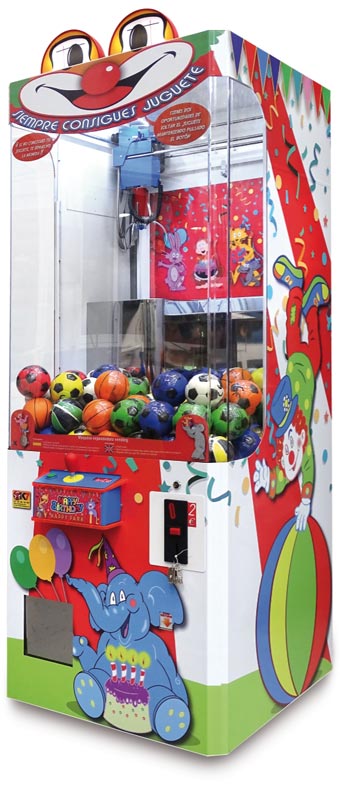 Children's gaming-vending machine
Construction
Sturdy unit designed for continuous use in areas used by large numbers of people. For indoor and outdoor use. Lightfast decals and decorations. Optional claw size to offer larger products.
Eye catching and inviting
Designed for impulse buying in high traffic sites. LED lights and sounds announce its presence. The game attracts by using kids' animal sounds for each crane movement, encouraging the family to keep on playing until they get what they want.
Basic Installation
Requires only a standard power outlet within 2 meters of the machine, unit occupies minimum space. Maintenance limited to replenishing consumables via easily removed hatches inaccessible to the public.